See what our clients have to say
 
REVIEWS
Google Reviews
4 days ago
-
Colleen and Keith were a solid professional team that navigated us through the choppy waters of selling our home during the COVID-19 pandemic. They kept everyone safe and ensured negotiations continued even when the dealings got tough. We are grateful.
Daniela Castro Lizcano
Response from the owner
a week ago
Thank you so much Daneila !!!::)
Response from the owner
a week ago
Thanks for your kind words.
It was our pleasure to work with you and Alex and we wish you all the best in your new home!
Brian R. Clark
Keith has been and continues to be extremely helpful. We first met him as we were considering a move to Montreal from western Canada several years ago. He was very prompt, courteous and professional in answering all of the many questions we had relating to Montreal real estate and living in Quebec in general. During our home search he was more than accommodating in scheduling home showings and sending plenty of information to us when we were not in town. Once we selected a home, Keith continued to effectively manage issues that came up prior to closing and helped us with a number of items when we were out of town. Since that time he has stayed in touch providing lots of good market information for our neighbourhood.

We enjoyed working with and highly recommend Keith and Colleen.
Amanda Kent
I have known Keith Gold and Colleen Hearn for a couple of years now and two properties.
I can not say enough what an amazing team! They are dedicated, professional, understanding and will go above and beyond in either selling or buying (or both in my case) a property for you. They comprehend how the market works through research and their vast experience. They work with you and for you to get the results you need. Their advice is always sound and they do not miss the details. For example, in changing around the living room set up, they created the space where potential clients could imagine where their things would fit. I wished I had thought of that sooner so I could have used that space the way they had placed it.
I will definitely be contacting them for the purchase of my next home.
I highly recommend contacting them if you are considering buying or selling your property.
Chris Breaker
As a first time home buyer, I had many questions and concerns of which Keith Gold was more than willing to help me through. I felt my needs were always met and Keith helped me through every step of the process making the whole transaction much smoother than I could have imagined. Very professional and knowledgeable, I'd highly recommend.
Joe Diab
Capable, efficient, and extremely knowledgeable! Have had the pleasure to work with Keith and Colleen and it's been an absolute joy.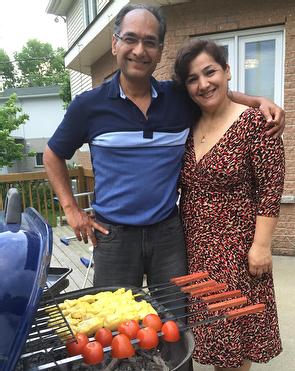 " Great real-estate agents are like family doctors.  They have to be very skilled and professional, but more importantly friendly available 24/7.
We think Keith and Colleen are just the right people you can choose as your family real-estate doctors. They give health to your investment.
Keith and Colleen were with us every minute until we settled in, and even now we are great-full of their continued free support in every relevant and/or irrelevant matter, like treatment of our lawn ! "
 -Minoo & Shahram
---
---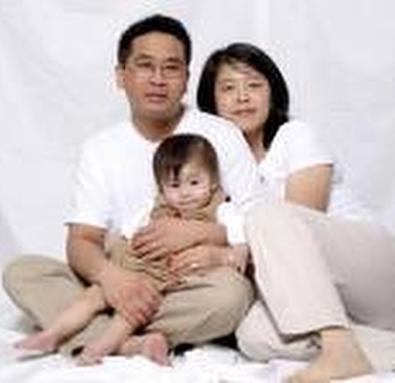 Colleen & Keith,
" We want to thank both of you for the good job and hard work in helping us find a house. ... We not only found a house - we made good friends with both of you. You guys ROCK!!! You're a dynamic team and we very much enjoyed your company. - If ever we have to recommend an agent - it would be both of you - Keep up the good work! "
Lai Moon & Peter
---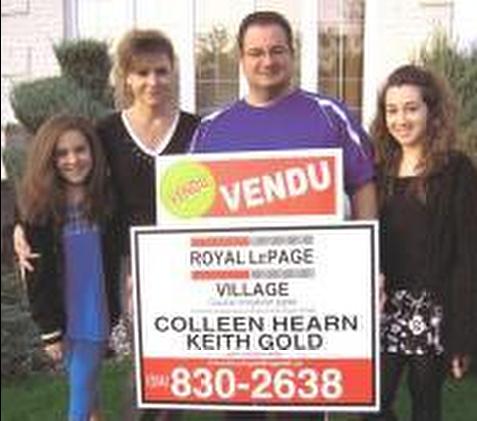 Dear Colleen & Keith,
" We just wanted to thank you so much for all your help, guidance, patience and exceptional expertise in the amazingly quick sale of our home. You made us feel like family, both in the sale of our first home and in the purchase of our new home in Ile-Bizard. We greatly appreciate your professionalism and above all your friendship. We would recommend you to anyone looking to buy or sell a home. You're THE BEST! "
-Izzi & Sam
---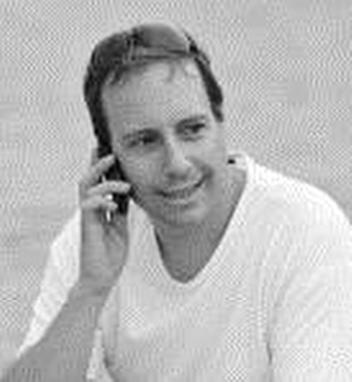 Colleen et Keith
"Bonne exécution, grand service et disponibilité,
vous êtes une excellente équipe ! "
Martin
* Featured on HGTV
Montreal West Island
---
" As out of province buyers, Keith was extremely helpful in terms of helping us understand the ins and outs of home ownership in Quebec.  Once we found our home and the contract was negotiated, Keith continued as an effective intermediary on several issues which arose before closing.  As a fellow Ile Bizard resident, Keith has continued to provide helpful information and advice regarding our new community and city "
Shirley & Brian
---
---
Team Gold came highly recommended to us and we were not disappointed!
Not only did they help us buy our dream house but our home was sold within a week! 
Melissa & Andy
---
---
" Thank you Colleen and Keith for finding me my perfect home.
Your professionalism, patience and time made it easy for me to make the transition from the home I lived in for the past 42 years, where I raised my family and had a lifetime of memories..."
Antoinette
---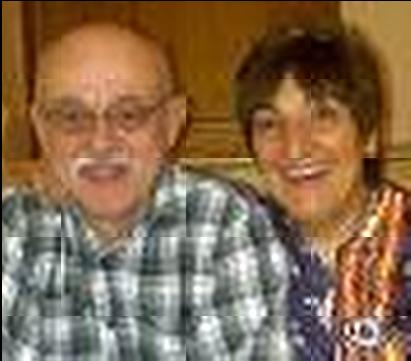 " It gives us great pleasure to recommend the services of Keith Gold.  We were particularly impressed with his ability to very quickly tune in on the specific criteria we had set for our house hunting.  Indeed, within a week Keith proposed a handful of potential houses and identified one that fit the bill perfectly.  He is discreet, highly professional and customer focused.
Don't hesitate to give him a call and see what he can do for you.  We would definitely rely on his services for future real estate transactions "
-Odile and John
---
---
 Colleen & Keith,
" You gave us excellent advice and guidance. You listened to what we wanted in a house. You then went above and beyond on a number of occasions when we asked for advice long after we had moved in. We thank you for all your help and support and would not think twice about using you again or recommending you. "
-Nina & Nick
---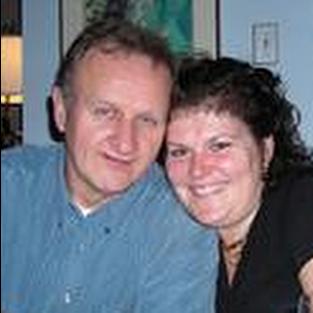 " Juste un petit mot pour vous remercier pour tout ce que vous avez fait pour mon mari et moi...Grâce à vous, nous avons pu réaliser nos rêves! Ma maison s'est vendue en un temps record malgré que le marché fut au ralenti! Ceci nous a permis d'acheter la maison de nos rëves! Merci de vos conseils judicieux et votre patience en OR!!! Bravo à une èquipe qui gagne l'or à tout coup! Go with GOLD....It will get sold! "
-Louise et Bob
---
' Our search for a realtor that would work with us to find the perfect home led us to Keith Gold.
Of the many realtors we called as we began our research, Keith stood out immediately.
We feel lucky to have had the experience of buying our home with Keith's assistance.
We highly recommend Keith Gold as your real estate guy! "
-Melanie & Gerry
---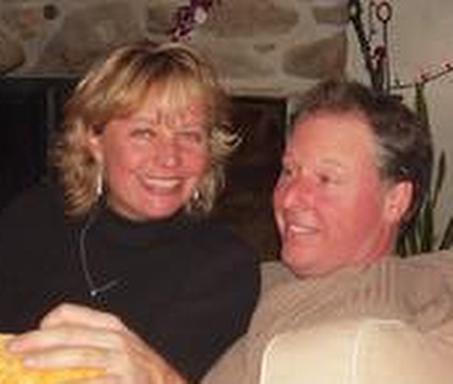 "My good friends and old neighbours, yes what you did is AMAZING! - You found a new home to suit our needs - and listed and SOLD our old house in 5 days - so that we could buy the new house... Under extreme pressure you always remained positive and supportive and delivered beyond any of our expectations. Thank you again for a job well done (by the way the new pool is WONDERFUL!)"
-Diane & Claude
 
---
" My wife and I have been utilizing the services of Keith Gold of Royal Le Page since 2008.
Initially he successfully found us reliable tenants for our property in Dollard Des Ormeaux, Quebec.
More recently when we decided to sell this property we again asked Keith to act as our agent.
Keith gave us advice about the presentation of our property and the price. In fact he even went so far as to cut the grass just prior to putting the property on market!!
We accepted an offer for 98.7% of the asking price less than 24 hours after the property was offered for sale.
In all our dealings with Keith we found him to be hard working, helpful and ethical. We would have no hesitation in using him again if the need arises "
Hannah & Peter
 
" Your patience and expertise made it happen.
We are now proud owners of the downtown apartment we always wanted.
Your the best! "
-Barbara & Richard
Montreal
---
 Colleen & Keith
" Thanks for all the good work you have done helping us find our First House!
Buying the first house is not an easy step: you have helped us with all major and all minor details, from the very beginning, always with patience, hard work and sympathy.
In a nutshell, you are amazing "
Ana Lucia & Antonio
---
Dear Colleen & Keith,
 "It was an exceptional real estate purchase experience that resulted in us finding somewhere we can truly call home.  Your attention to detail, keen understanding of our preferences, and ultimately your time and perseverance in finding the right home was refreshing and appreciated.  It quickly became obvious that you care about what you do which was nicely aligned with our needs.  Who knows what the future brings but if a move is involved, we looked forward to working with you again. "
Joshua, Alexandra, and Gabriel
---